Welcome to the sermons page! In an effort to bless others with recordings from our shows and travels we have our collection of sermons that we podcast available here for play or download below (for FREE!). If you are blessed from this work you are more than welcome to bless us by using the donation buttons on this site.
Devices without flash can use the following link to play the messages on your device. If you would like the entire mp3 sermon directory click here to browse.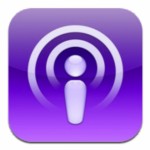 Click here to view the podcast on iTunes
---
Dealing With Difficult Personality Traits

Scriptures Used:
Added by Jared, May 7, 2017
Part of
Growing In God
Message Description:
Here is a sermon that helps us grow within ourselves by addressing the fact that we all as humans have some traits that could be improved by the discipline of God's word and making up our mind to be different!
Message Materials:
Passages From Message